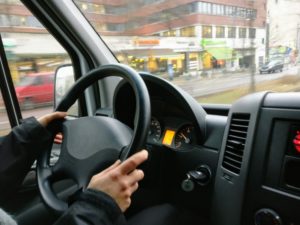 As a leading car service facility, Carr Care Automotive has been providing a full range of mechanical services to the drivers in Wantirna South and the surrounding suburbs. The experienced mechanic team has the knowledge and expertise to fix any problem and get your vehicle repaired to the highest standard in a quick turn-around time.
Our Range Of Services Includes:
General Car Service Wantirna South:
To keep your car running properly, you should get it serviced regularly. We
recommend servicing your vehicle every 12,000 miles or twelve months, as it will help avoiding unexpected breakdowns and costly repairs.
Log Book Servicing Wantirna South:
If you own a brand new car covered under manufacturer warranty, schedule an appointment with our factory-trained mechanics for logbook servicing. We fine-tune your vehicle as per the manufacturer's guidelines and help keeping the statutory warranty intact.
Roadworthy Certificate Wantirna South:
When you bring in your vehicle to Carr Care Automotive for Roadworthy Certificate, we will carry out the inspection as per the VicRoads safety guidelines and assist you through the process of obtaining the RWC for your vehicle.
Timing Belt Replacement Wantirna South:
Unlike clutches and gearboxes where problems can be easily identified, timing belt will wear eventually and need replacement. Every car manufacturer will recommend different intervals to carry out timing belt replacement. We recommend that you contact our qualified Mechanic Wantirna South to have it replaced and avoid expensive repairs.
Diesel Mechanic Wantirna South:
If you own a vehicle with diesel engine, you can trust our diesel mechanic for all its service, repair and maintenance needs. We have the latest diagnostic equipment that helps us to troubleshoot any problem on your diesel vehicle and keep it running efficiently forever.
Brands We Serve:
Audi Service
Toyota Service
BMW Service
Mercedes Service
Holden Service
Mazda Service
Hyundai service
And all makes & model
Here at Carr Care Automotive, we also provide pre-purchase inspection, LPG conversions, brake repairs, transmission service, fuel injection service and loan car services at affordable prices. For more details, feel free to call 03 9764 1655 and talk to our experts today.