Need a reliable car mechanic across Skye? Get the best car service from experienced car mechanics from Carr Care Automotive. Whether its regular car services or scheduled maintenances, repairs, and replacements, you can always reach us. When your car is not performing well or has complex issues; affecting the ride, whatever the case, our expert car mechanics can diagnose and recommend the car repair & service it requires. We have helped thousands of car owners get their vehicles fixed on time across Skye and had them back on the road shortly. No matter how complex or intense the repair job is, you can count on the expertise of our skilled mechanics.
Our Range Of Car Service Skye
At Carr Care Automotive, we provide a wide range of services to suit your different car services and car repair needs. From general car service to pre-purchase inspections, diesel mechanic, LPG conversions, loan car, transmission service, fuel injection service, car repairs, brake repairs, air con re-gas repairs & more.
Pre-Purchase Vehicle Inspections Skye
If you're unsettled with the used car you're about to invest or want to know the car's health condition, we offer pre-purchase vehicle inspections to assess the cosmetic and mechanical health & help you make a well-informed car buy.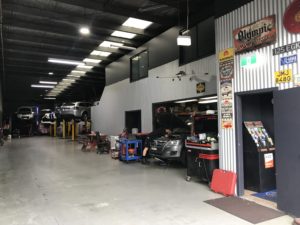 Brake Repairs Skye
Is your brake troubling you? Whatever part of your brake system affects the ride, our expert brake mechanics fix the issue thoroughly. Our trained brake mechanics can handle brakes on all advanced makes and models.
Roadworthy Certificate Skye
If you want a Roadworthy certificate for your new vehicle,  our authorized vehicle tester will run safety checks, measures, repairs, and car services that meet VicRoads regulations. We'll help you with the roadworthy test and provide the certificate to you.
Car Service & Logbook Service Skye
Want a reliable car mechanic to check the owner's manual and stamp your logbook? We offer a complete range of logbook services that include safety checks, repairs, and services as per the manufacturer's specifications and ensure to verify and stamp your book.
Brands We Serve
If you're looking for car mechanics across Skye, call Carr Care Automotive on 03 97641655 today.