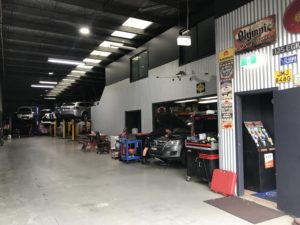 Is your cabin area not cool enough to keep you comfortable during the ride? Or is your aircon system struggling to demist your windscreen? If yes, then it may be the time to get your aircon system checked by the experts of Carr Care Automotive. Vehicle manufacturers recommend car owners to get their aircon systems and refrigerant gas levels checked every two years to ensure the maximum operating efficiency of the system.  We offer both car aircon regas and maintenance services to ensure that your vehicle's air conditioning unit runs as cool and efficient as possible.
Car Aircon Regas Service:
Operating your vehicle's A/C unit with low refrigerant levels leads to more serious issues. One of the most common reasons for the inefficiency of your aircon system is the lack of adequate quantity of refrigerant gas. Due to the diminishing quantity of this gas, the air conditioner delivers poor performance. Our A/C technicians will have a look at the refrigerant levels and refill it to make the system work as a brand new unit.
Aircon Repair & Maintenance Service:
Apart from car aircon regas service, we also provide a range of aircon repair and maintenance services that help to keep it running as good as new. Our A/C technicians will assess the performance of the unit to check if it is working as per the standard. If we notice that your aircon unit is not working to the recommended level, we will conduct a thorough inspection of the system and look for any signs to determine the exact cause of the problem. Once we have identified the areas that need improvement, we will fix the issue and keep it working efficiently.
With our Car Aircon Regas, repair and maintenance service, you can expect your air conditioning unit work to its optimum level. For more information about our services and to get a free no-obligation quote, give us a call on 03 9764 1655.