Are you looking for a reliable car service shop across Seaford to entrust your car repair needs? Carr Care Automotive is by far the best car service centre in Seaford near Carrum Downs for professional car service and repairs and their hands-on experience in servicing European cars.  From engine oil flush to complex exhaust repairs, transmission repairs, we assure the best that we can ensure that your vehicle is treated by our experienced car mechanic Seaford. Our team has the best car service technicians and factory-trained car mechanic to handle all car makes and models.
Our Range Of Services Seaford
We provide a wide range of car services, Mechanic Seaford, logbook service, roadworthy certificate Melbourne, diesel mechanic, timing belt replacement, loan car, fuel injection service, car repairs, brake repairs, Aircon Regas & repairs & more.
We have a team of authorized vehicle inspectors to assess mechanical and cosmetic aspects of your car. Our expert team will alert you on any car issue or problem, helping you make the best buy.
LPG Conversions Seaford
If your car is not fuel-efficient or gives your poor mileage, then our LPG Conversion service can help you out. It's better for your engine and helps you gain good mileage.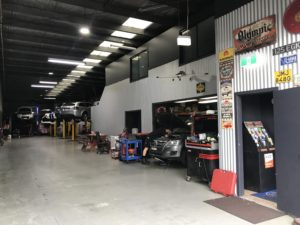 Transmission Service Seaford
Whether it's time to change the contaminated transmission fluid or the entire system, our experts at Carr Care Automotive will diagnose the issue and fix them. From repairs to replacements, we are specialised in transmission repairs and services across Seaford.
We offer reliable and comprehensive brake repairs and services to ensure that your brake system is in top condition. Whether changing the brake fluid or repairing the brake pads, and replacing the hoses and other attachments, we can ensure top-quality brake repairs and replacements.
Brands We Serve
If you're looking for regular car maintenance or complex repairs, call the experts from Carr Care Automotive on 03 97641655 today.