When it comes to finding a reliable car mechanic near Frankston North, you have options. However, Carr Care Automotive turns out to be the best car service & has reliable car mechanics offering professional car service & car repairs across Frankston North and surrounding suburbs. We're car experts and know what it takes to fix your vehicle.
Whether it's a simple tune-up or complex transmission replacement, we can ensure to diagnose and fix every aspect of the repair. We have a state-of-the-art facility, experienced car mechanic, and advanced tools to ensure better service quality.
Our Range Of Services Frankston North
At Carr Care Automotive, we offer our customers a comprehensive range of services such as general car service, car repairs, brake repairs, car loans, pre-purchase vehicle inspections, Aircon Re-gas & repairs & more.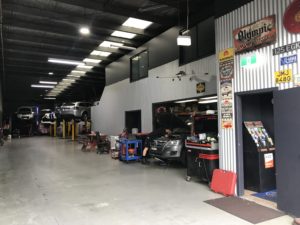 Pre-purchase Vehicle Inspections, Frankston North
Need a professional mechanic to inspect the car you're buying? We have a team of authorized vehicle inspectors to assess the mechanical and cosmetic aspects of your car. Our expert team will alert you on any car issue or problem, helping you make the best buy.
LPG Conversions, Frankston North
If your car is having performance issues or you want to install a high-quality LPG system for your engine, then our authorised LPG Conversion installers can help you out. Once, installed, you will get more performance from the same quantity of fuel.
Transmission Service, Frankston North
The transmission system is a crucial component in your vehicle; however, if you're experiencing a burnt smell, or unable to switch gears while driving or turning, or leaking fluid, it's time to change your transmission system. Our experts at Carr Care Automotive will diagnose the entire system and replace it if necessary.
Brake Repairs Frankston North
Is your brake system safe? If not, it's time to check & replace your brake system. We offer high-quality brake repairs and replacements to ensure that your brake system is in good health.
Brands We Serve
If you're looking for regular car maintenance or complex repairs across Frankston North, call the experts from Carr Care Automotive on 03 97641655 today.
Our Service Area Includes:
Carrum Downs, Seaford, Patterson Lakes, Frankston North, Frankston, Skye, Bonbeach, Sandhurst, Langwarrin