Well, you have bought a new vehicle and probably the excitement of owning a new car is exciting and happy as you look forward to hitting the road. However, one common question that often arises among new car owners is whether they need a Roadworthy Certificate for their newly purchased vehicle. You can check with the dealer orcar Mechanic Carrum Downs to get to know more about it. In this blog, we're here to provide you with the information you need to make an informed decision about your new car.
What is a Roadworthy Certificate?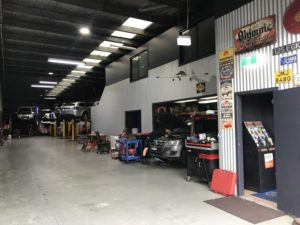 A Roadworthy Certificate, also known as a Safety Certificate or RWC is a document that verifies that your vehicle meets the minimum safety and emission standards set by the government. In many cases, this certificate is required when you intend to sell a used vehicle or re-register it after a certain period. It ensures that your car is safe to drive on the road.
Brand New Vehicles and Roadworthy Certificates
The good news for brand-new car owners is that in most suburbs in Melbourne, you do not need an RWC for a newly purchased vehicle. This is because brand-new cars are presumed to meet all the safety and emissions standards when they leave the manufacturer's facility.
However, there are some exceptions to this rule, such as if you modify your new car extensively.
Regular Car Service
While you may not need a Roadworthy Certificate for your new Holden, Mazda, or Hyundai, it's essential to prioritise regular car service to maintain the vehicle's safety and performance. Routine maintenance helps identify potential issues early on, ensuring your car remains in top-notch condition.
For the vast majority of brand-new vehicle owners, obtaining a Roadworthy Certificate is not necessary. Your new car should meet all safety and emissions standards right off the lot. However, don't forget the importance of regular car service to keep your vehicle running smoothly and safely.
At Carr Care Automotive, we're here to provide you with expert car service and maintenance for your new and existing vehicles. We also provide Holden Service, Mazda Service, Hyundai service, and all European car models. So just in case, you need a roadworthy certificate for your car, call us at 03 9764 1655 today.