The advancement in recent years tremendously paved the way for new designs, and models, especially in automobiles; we always rely on the efficiency of automobiles that makes our life easier. The more brilliant the vehicle looks and performance, the more complex the in-built design system will be. You need to educate yourself with the updated designs and how it works under the hood. Here we brief you about what is a fuel injector and its significance.
A fuel injector is a spray or syringe-like structure, which Fuel Injection into the engine and allows the fuel-air process to happen. That is essential for the engine to combust energy, and paves way for the vehicle's smooth run.
The position of fuel injectors may differ from vehicle to vehicle. The fuel injection system is an important part of the engine, which deserves regular maintenance. Most of the new model cars are provided with Fuel Injectors. If you do not maintain properly, you will end up paying more money to repair them.
Poor maintenance of a fuel injector will result in,
Improper flow of fuel into the engine
Less Mileage
Low performance
Engine fails to start
Bad odours from the fuel
Your vehicle's fuel injector is a complicated system; however, with regular maintenance, you can boost the performance of your car. There may be chances of a huge carbon build-up on the injector which results in the improper flow of fuel into the engine and makes your car shut down. Your engine coil additionally gets ignited due to high heat and pressure to collapse the drive. This is where you require a professional to maintain your fuel injector system.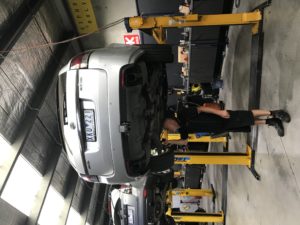 The type of repair your vehicle needs depends on its severity. Car mechanics can diagnose the fuel injector to find any fault or leakage issues that exist. They will fix it, and your well-maintained car will go a long way by giving the best mileage.
If you require a fuel injector repair service? Call Fineline Automotive Services on 03 9764 1655.