Do you take your car for scheduled car services? Perhaps your busy lifestyle and cost of living do not encourage you to do that. By completely skipping the regular service will bring you costly repairs. If you are aiming at cutting down the maintenance costs and have your vehicle running for a long time.You must know that you are risking your vehicle's life and will undergo huge expenses in the future.
To prolong your vehicles' lifespan, you should take it for regular maintenance service as instructed in your logbook. Your vehicle manufacturer would have mentioned, which components need the regular servicing, and when you skip it, you are getting your vehicle into trouble.
Here, we have listed some reasons why you should never skip a car service.
Increases Car's Life
Regular car service ensures that all the components of your vehicle like the engine, fluids, brake, mechanical and electrical components are rightly balanced. Car servicing help checks these components are performing well as instructed in the manufacturer manual and ensures safety. It also keeps your vehicle in good shape and health.
Reduced Breakdowns
Getting addressed about the hidden problems of your vehicle in advance is the main advantage of car service. Car servicing allows the mechanic to detect any underlying problems, and resolve it before it leaves you stranded and unmanageable. This is where regular car servicing saves you from incurring a huge loss and major vehicle breakdowns.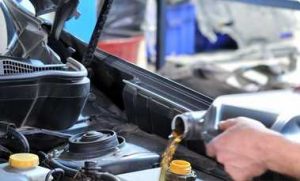 Lowers Car Premiums
A well-serviced car will rarely get into unexpected breakdowns or accidents due to failure. This would reduce your car insurance premiums and protects you from financial risks in the event of accidental repairs.
Increased Resale Value
Always remember, a buyer would want to buy a car that is working in the top condition. If your vehicle is maintained at regular intervals, it will run efficiently for a longer period. With regular car servicing, you can earn a better resale value for your vehicle. Looking for car service near Knoxfield? Let our mechanics assist you. For more details, call Fineline Automotive Services at 03 9764 1655 today.