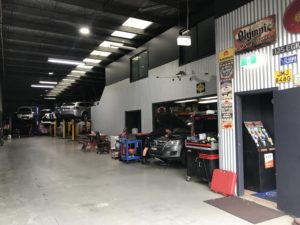 With the increasing price of petrol and diesel, LPG conversion has become the most cost-effective solution for vehicle owners. Car conversions allow vehicles to run primarily on LPG by modifying existing fuel systems. During the conversion, a secondary fuel system is installed which enables the vehicle to switch between its main fuel and LPG.
At Fineline Automotive, we will convert your car to LPG and ensure that all works are performed properly to the highest standards. We only install market leading kits that do not harm the engine and make any difference in the drivability.
Benefits Of Our LPG Conversions:
Cost Effective:
The first and foremost benefit of having LPG Conversion for your vehicle is that you can save a lot of money on fuel. LPG is not only cheaper when compared to other forms of fuel, but is also a more efficient, responsible and sustainable energy source. In fact, LPG conversions reduce the wear and tear of your engine as well as the cost of maintenance on pistons, valves, rings, spark plugs, etc.
Hassle-Free Switching:
LPG conversions give your car the ability to switch over to the other fuel form. In some vehicles, the conversion comes with manual switches that allow you to select the kind of fuel as per your requirements. However, with other vehicles, the conversion will be automatic.
Eco-friendly:
LPG is known to cause less damage to the environment when compared to other kinds of fuels. Moreover, they reduce carbon footprint, lead deposit and the level of CO2 emission around 20% less than petrol.
With all these benefits, LPG conversions have become more popular among the vehicle owners. So, if you would like to do good for your environment, bring in your vehicle to Fineline Automotive for LPG Conversions and have the assurance of a safe, satisfactory installation. For appointments, feel free to call our team at 03 9764 1655 today.